California State Coastal Conservancy
The Coastal Conservancy is a State agency established in 1976 to protect and improve natural lands and waterways, help people access and enjoy the outdoors, and sustain local economies along the length of California's coast and around San Francisco Bay.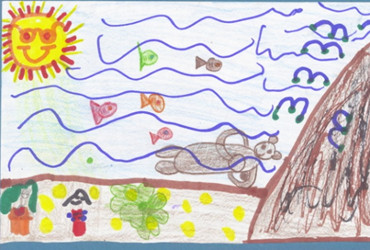 About: The Coastal Conservancy protects coastal resources and helps the public to enjoy them. This page has information about us, including the Coastal Conservancy Board, Strategic Plan, Jobs.
Projects: The Coastal Conservancy is actively supporting hundreds of projects along the coast and around the San Francisco Bay Area. Learn more about our projects and programs.
Climate: Climate change is having profound impacts on California's coastal resources. The Coastal Conservancy is leading many efforts to prepare for and reduce these impacts.
Grants: Information about current grant opportunities and resources for grant applicants are posted on this page.
Meetings and Notices: The Coastal Conservancy meets 5-6 times a year around the state. Upcoming meeting agendas and past meeting archives are posted on here along with public notices and information about other public meetings held by the Conservancy.
Latest News
Job Posting: Human Resources Analyst

Love the California coast, the environment and working in Human Resources? This might be the job for you! The position is located in Oakland, CA. The full job description, including information on how to apply, is located here. Applications received without ALL the required items, will NOT receive further consideration for this position. (Cover letter […]

(Read more on Job Posting: Human...)

Coastal Conservancy Public Meeting in Santa Cruz – December 19

Douglas Bosco (Public Member), Chair Ann Notthoff (Public Member), Vice Chair Marce Gutiérrez-Graudi?š (Public Member) Wade Crowfoot, Secretary for Natural Resources; Bryan Cash (Designated) Dayna Bochco, Coastal Commission Chair; Susan Hansch (Designated) Keely Bosler, Director, Department of Finance; Gayle Miller (Designated) Senate Representatives Benjamin Allen (District 26) Bill Monning (District 17) Jerry Hill (District 13) […]

(Read more on Coastal Conservancy Public...)

San Francisco Bay Area Water Trail Implementation Meeting #32 – December 6, 2019

Time 10:00 a.m. – 12:00 p.m. Location Elihu M. Harris State Office Building 1515 Clay Street, 10th Floor, Del Norte Conference Room Oakland, California Conference Call / Webinar Information: To participate remotely by telephone, dial 1-877-336-1829; Participant code: 555450#. Please use your mute button when not speaking and do not put us on hold. For […]

(Read more on San Francisco Bay...)
Sign up and

Stay Informed!
Help Save Sea Otters at Tax Time