California State Coastal Conservancy
Coastal Conservancy staff work mostly remotely; please email us for assistance.   
Please note that at this time, the Conservancy is only processing electronic invoices.  Instructions on how to submit invoices electronically can be found here. 
During this time, in lieu of accepting personal service of process, the State Coastal Conservancy commits to accepting service via a notice of acknowledgment and receipt (CCP section 415.30) if the notice and the papers being served are emailed to both: amy.roach@scc.ca.gov and jeannette.macmillan@scc.ca.gov.
The Coastal Conservancy has released our draft Strategic Plan for 2023-2027 and welcome comments between now and October 1, 2022. To learn more about the Plan and give comments, click here.
The Coastal Conservancy is a State agency established in 1976 to protect and improve natural lands and waterways, help people access and enjoy the outdoors, and sustain local economies along the length of California's coast and around San Francisco Bay.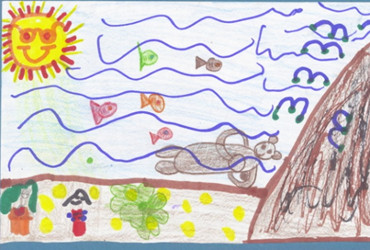 About: The Coastal Conservancy protects coastal resources and helps the public to enjoy them. This page has information about us, including the Coastal Conservancy Board, Strategic Plan, Jobs.
Projects: The Coastal Conservancy is actively supporting hundreds of projects along the coast and around the San Francisco Bay Area. Learn more about our projects and programs.
Climate: Climate change is having profound impacts on California's coastal resources. The Coastal Conservancy is leading many efforts to prepare for and reduce these impacts.
Grants: Information about current grant opportunities and resources for grant applicants are posted on this page.
Meetings and Notices: The Coastal Conservancy meets 5-6 times a year around the state. Upcoming meeting agendas and past meeting archives are posted on here along with public notices and information about other public meetings held by the Conservancy.
Latest News
Press Release: Coastal Conservancy awards over $60 million in grants for coastal access, restoration, and resilience

Today, the Board of the State Coastal Conservancy approved over $60 million in grants for restoration, protection, public access, and wildfire and climate resilience along the California coast and San Francisco Bay. Included in the approvals were: $20 million to the U.S. Army Corps of Engineers for the Bel Marin Keys Unit V expansion of the […]

(Read more on Press Release: Coastal...)

Coastal Conservancy Public Zoom Meeting – September 22, 2022

Meeting Notice Douglas Bosco (Public Member), Chair Ann Notthoff (Public Member), Vice Chair Marce Gutiérrez-Graudiņš (Public Member) Joseph Alioto Jr. (Public Member) Wade Crowfoot, Secretary for Natural Resources; Bryan Cash (Designated) Donne Brownsey, Coastal Commission Chair; Madeline Cavalieri (Designated) Keely Bosler, Director, Department of Finance; Gayle Miller (Designated) Senate Representatives Benjamin Allen (District 26) Josh […]

(Read more on Coastal Conservancy Public...)

Job Posting: HR, Budgets & Grants Manager

Love the California coast and the environment and working to support diversity and inclusion?  This might be the job for you!" The State Coastal Conservancy values diversity at all levels of the organization and is committed to fostering an environment in which employees from a variety of backgrounds, cultures, and personal experiences are welcomed and […]

(Read more on Job Posting: HR,...)
Sign up and

Stay Informed!
Visit the State of California
Department of Public Health online
for all the latest publicly available information
and guidance on the COVID-19 virus
Help Save Sea Otters at Tax Time