California State Coastal Conservancy
The Coastal Conservancy is a State agency established in 1976 to protect and improve natural lands and waterways, help people access and enjoy the outdoors, and sustain local economies along the length of California's coast and around San Francisco Bay.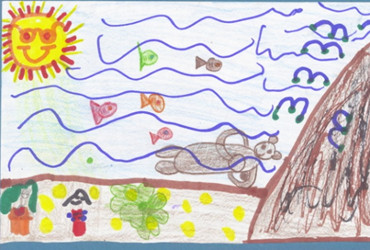 About: The Coastal Conservancy protects coastal resources and helps the public to enjoy them. This page has information about us, including the Coastal Conservancy Board, Strategic Plan, Jobs.
Projects: The Coastal Conservancy is actively supporting hundreds of projects along the coast and around the San Francisco Bay Area. Learn more about our projects and programs.
Climate: Climate change is having profound impacts on California's coastal resources. The Coastal Conservancy is leading many efforts to prepare for and reduce these impacts.
Grants: Information about current grant opportunities and resources for grant applicants are posted on this page.
Meetings and Notices: The Coastal Conservancy meets 5-6 times a year around the state. Upcoming meeting agendas and past meeting archives are posted on here along with public notices and information about other public meetings held by the Conservancy.
Latest News
3/19/20 Webinar: Greening without Gentrification

Please join us for a webinar on Thursday, March 19 2020 from 12-1pm. There is growing concern that conservation projects—from parks and open space to urban forestry and ecological reserves—can contribute to "green gentrification," increases in housing prices and the influx of new, wealthier residents in low-income communities. Policymakers, planners, advocates for parks, conservation, and […]

(Read more on 3/19/20 Webinar: Greening...)

Proposition 1 North Coast Proposal Solicitation, due April 1

Proposition 1 grants fund multi-benefit ecosystem and watershed protection and restoration projects. The Conservancy adopted its Proposition 1 Grant Program Guidelines in September 2016. Priority project types include: water sustainability improvements, anadromous fish habitat enhancement, wetland restoration and urban greening. For more details on the Coastal Conservancy's priorities, please review our Strategic Plan. We are currently soliciting projects that restore wetlands and/or […]

(Read more on Proposition 1 North...)

Press Release: Coastal Conservancy Awards $7.8 Million for Coastal Restoration, Overnight Accommodation

Board approves first Explore the Coast Overnight Grant Oakland, CA – Last week, the Board of the California State Coastal Conservancy awarded $7.8 million to 13 projects to protect and restore the California coast and San Francisco Bay, and increase public access to these natural resources. Among these grants was $2 million to the Crystal […]

(Read more on Press Release: Coastal...)
Sign up and

Stay Informed!
Help Save Sea Otters at Tax Time